Product Application-Good price industrial air cooled screw water cooler
Industrial air-cooled screw Chillers are widely used in many industries like plastic and rubber manufacturing, electronic productions, electroplating, medical chemistry, ultrasonic cooling and printing business, etc. It could accurately provide needed temperature for modern industrial manufacturing and largely improve efficiency and product quality. Dingyuan's Industrial Chillers are with simple operation, reasonable design and superior quality with more than one hundred different models, which are the best choice for modern industries. Regarding to high power industrial chiller, screw type chiller is available. Screw type chiller adopts screw compressor with, high effciency, low noise, durable service, reliable operation.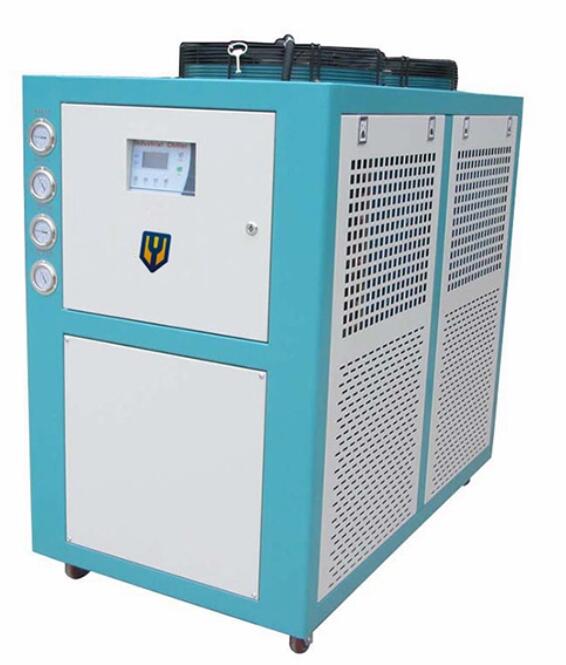 Meet different applications
Main Used in chemical factory, ink printing factory, automobile manufacturing factory or central air conditioning systems or other large industrial refrigeration. From the most well-known Hotels, Restaurants, Corporate Offices, Manufacturing plants, enormous building site, any sort of Corporate or Sporting events,
Main Features
1. High/low pressure protection for the compressor and overheating protection inside the machine.

2. Low water level alarm and low water temperature alarm

3. Imported compressor from Europe, US and Japan

4. Refrigerating system welded with oxygen free method, to reduce oxides and ensure the smooth surface

5. I use stainless steel water tank, to avoid corrosion or water leak.

6. Stainless plate, coil, shell and tube or fin type efficient heat exchanger.

7. Electrical devices supplied from Panasonic of Japan.

8. Control mode : imported micro-computer or PIC(optional).

9. Perfect safety protection, failure display, and not requiring professional personnel for maintenance.

10. Highly efficient evaporator and condenser. To save over 30% energy.